Outer Reef Snorkelling Excursions
Come and Experience Snorkelling on the Outer Reef.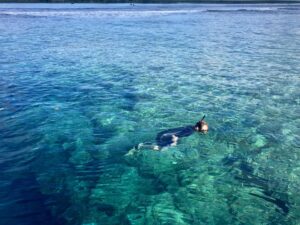 There is plenty of marine life and things to see on the outside of the lagoon. 100s of different species of fish, turtles, coral, moray eels, wrasse, etc, but even more spectacular is the topography. You will see shallow reef structure to the drop offs, deep canyons, and passages making their way back up through the reef into the lagoon. Some likened it to flying, where you're in shallow water snorkelling along then floating over a canyon that maybe 5-10m deep then back up to 1-2 m .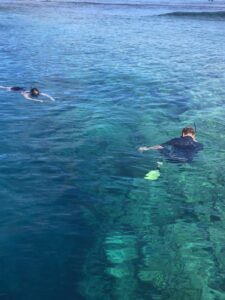 It is a very safe environment to explore, even the less experienced will have no problems. There is very little current if any, and the boat is not anchored up but remains beside you at all times, wherever you go so does the boat.
This is a drift snorkel where you'll be dropped into the water and advised to snorkel in one direction allowing you to cover as much ground and seeing as many different things as possible, rather than just snorkelling around in circles or in one place.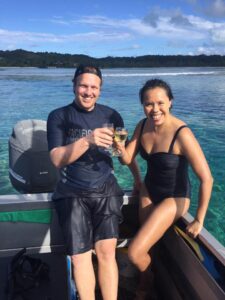 Costs:
3hrs Snorkelling Tour for two people $ 350
These tours are Private only, however if you chose, you can make up your own group to make it more affordable.
2 people $350, and $50 per extra person (max of 6 people)
Included are hotel transfers, cold drinks, towels, and snorkelling equipment.
Email us for further information blackpearlaitutaki@outlook.com
Top